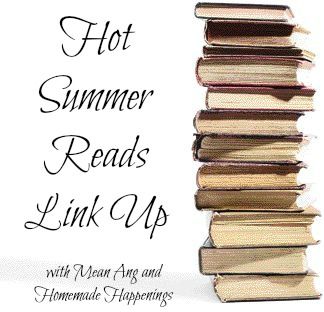 I am really excited about this link up! The other day I went to the library and couldn't find anything that I wanted to read or hadn't already #readaholicproblems
A couple books on my summer reading list are:
Yes I finally jumped on the bandwagon. After 50 shades and the Crossfire Novels this better be good! We all need a little smut in our lives;)
Others:
Summer Sisters-Judy Blume-I didn't even realize she still wrote books haha
The Heist-Janet Evanovich-Seriously if you have never read her you are missing out!
Mistress-James Patterson-I have read every single one of his books
Reconstructing Amelia-Kimberly MCreight
Can't wait to see what everyone else is reading!
My favorite thing about tabata is that you do so much in such a little time and sweat your ass off!
My sweaty F off tabata face...it isn't pretty haha
Here are my goals for the week:
Today-
Tabata
and swimming-I have been doing some Jillian exercises in the pool too. Start the Ripped meal plan-so far so good
Wednesday-Ripped in 30 and Tabata-catching up
Thursday-Ripped in 30 and Treadmill
Friday-Tabata early in the morning----Something special coming that day:) Updates on Monday
Saturday and Sunday-----None
What are your workout goals this week? Yes I am a day late oh well!
Hope everyone is having a fabulous Tuesday!!