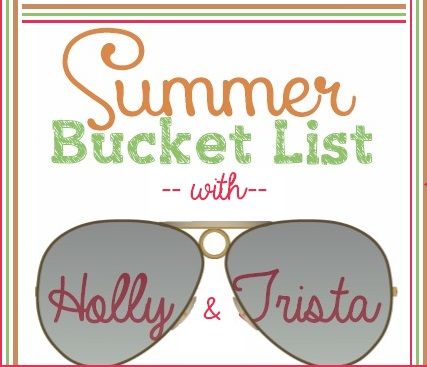 Today I am linking up with
Trista
and
Holly
to tell you about the craziness that will be my summer!
1. Getting married....yep I said that. Not sure if it will be a justice of the peace wedding or a real one. We shall see.
2. Moving back to Bennett and buying another house...this time I will have a husband, son and two step daughters....see what I mean by crazy??!! Can't wait!!
3. I am turning 30 in September so there will be a BIG partay!!
4. Don't worry there will be a lot of blogging about bills and grocery bags coming. I am going to have to share the art form of feeding 5 people. I'm going to need a new blog name....any ideas??
5. Fun. concert in August at Red Rocks! I know you have all heard of the awesomeness of Red Rocks Amphitheatre. I bought tickets for Marcus' birthday! It will be his first official concert!
6. Hopefully some 5k's! Someone motivate me to get off my ass...
I think that's all I've got so far but seriously that's ALOT!
Happy Thursday everyone!!