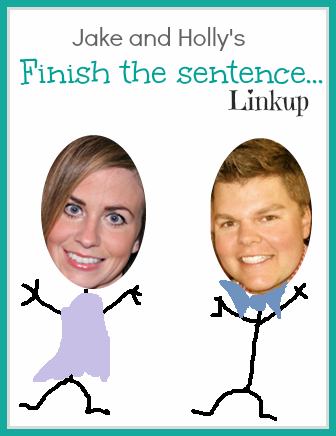 1. If calories didn't count, I would eat...my weight in pizza, pasta, hot cheetos and drink as much wine as I wanted! (I already do haha)
2. On my Prom night....I ummm was experimenting with drugs and had to be rescued off the stage singing "Hit me baby one more time" haha stupid
3. When I go to the store, I always buy...produce...being a good girl
4. Family functions typically...end up drunken...it all makes sense lol
5. I think my blog readers... are awesome
6. I'd much rather be...at a beach with a margarita in my hand
7. I have an obsession with....Vintage looking stuff
8. My work friends....are some of my best friends. We are all crazy!
9. When I created my Facebook account....I didn't think I would eventually get rid of it. I don't miss it either!
10. My least favorite word is...Cardio "Yeah don't put me down for cardio"-Fat Amy
11. I really don't remember....Some of Friday night...Oops
12. Justin Bieber....is HOT HOT HOT! I do not care how old he is!
1. Make a menu plan and do some food prep Did it and ended up throwing it all away because my fridge went out:(
2. Run 2.5 miles without stopping, thank goodness for the 90's hip hop station for getting me through lol How about 3.1 miles??? Woohoo!
3. Caulk my kitchen- yeah no
4. Groom my dogs!-Pointless with all this snow
5.Continue eating clean-I did really good until Friday night
This week:
1. Make Bridal Shower decorations
2. Continue clean eating and working out
3. Caulk my kitchen-let's try this again
4. Look for a place to live....or a storage
5. Sell some chalkboard frames
On to the weekend:
It was my friend Christy's 30th birthday and we celebrated....ALOT
Christy and her big ass wine glass
Again with the mustache glasses
John Michael Montgomery
Christy and Jenn




John Michael Montgomery was just ok but we had a blast anyway!
Saturday it snowed so much that they closed the highway so we weren't able to get home. We stayed at my dad's and watched a lot of movies, including She's All That lol Who remembers that?? Love it!
Sunday we finally made it home and found everything in our fridge bad:( I wasn't sure whether to cry or drink all my wine before it went bad. Naturally I chose the second one! Hope everyone has a great week!!